EVENTS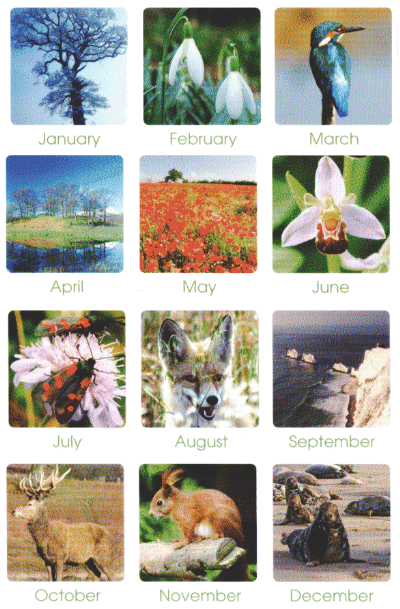 NB: All events are held at 5 Oaken Clough Terrace. As parking is restricted, please park at the top end of Oaken Clough toward the entrance from Oldham Road. Proceed straight ahead to wrought iron gate. This is Oaken Clough Terrace. Walk across the terrace to the end house and this is number 5. Please respect the privacy of our neighbours and please do not initiate conversation with them. Your co-operation is appreciated.


---
Breathing Places this month

• Do one thing
Plant a wildlife friendly shrub or tree Hawthorn, blackthorn, guelder rose and field maple provide food, nesting sites and cover for small mammals and birds.
Find out more at www.bbc.co.uk/breathingplaces

• What to look for
Snow rain hail and sun make January an unpredictable month. Hazel catkins blow in the breeze pollinating the tiny crimson female flowers and snowdrops spill out of copses. On lakes and reservoirs, rafts of winter wildfowl include pochard, tufted ducks, mallard, and wigeon. Mistle thrushes sing from treetops on gusty days and over reedbeds and shrubberies huge flocks of starlings swirl in the evenings. It is fox breeding season and on still evenings you may hear the unearthly scream of a vixen calling to attract a mate. Roe deer, fallow deer and muntjac are easier to see with the trees bare of leaves, especially early in the morning or late afternoon. Insect life may seem hard to find, but dragonflies, which mimic bees, bask in the winter sun. Look under logs for invertebrates such as woodlice and centipedes, but don't forget to replace logs as you find them. On elder trees look for the dull purple ear fungus which looks and feels like a clammy human ear!
Find out more at www.open2.net

• Did you know
The mountain hare's coat turns white between December and March. The Peak District including the National Trust's Derwent Water and Kinder Scout, has seen a steady increase in the mountain hare population, but numbers are declining in Snowdonia and Scotland.
Find out more at www.nationaltrust.org.uk
Breathing Places this month

• Do one thing
Put up a nestbox or clean out and maintain an existing one ready for nesting birds
Find out more at www.bbc.co.uk/breathingplaces

• What to look for
The first bumblebees emerge on sunny days obtaining nectar from garden plants such as crocuses. Most are large queen bees, which have hibernated over winter and are on the lookout for places to start a new family. They like untidy corners and often build their nests in the old nests at mice. Ladybirds, including two spot and seven spot, will sun themselves in milder spells. In woods, bluebell leaves are pushing through the soil and under hedges. leaves of wild arum are unfurling. Long maroon and yellow catkins appear an alder trees along rivers and streams. Sparrowhawks and buzzards begin to establish territories by soaring over woods an clear days. Birdsong begins to grow louder as chaffinches song thrushes and blackbirds became more vocal and great spotted woodpeckers drum. On wintry evenings the local reservoir may produce a blizzard of gulls as thousands of the birds fly in to roost.
Find out more at www.open2.net

• Did you know
The Normans introduced the pheasant into Britain in the 11th century. There are thought to be around 8 million birds in the countryside over winter, many reared from chicks by game-keepers. Nearly half are shot and the others die from natural causes.
Find out more at www.birdguides.com
Breathing Places this month

• Do one thing
Set aside a corner of your garden for wild plants such as nettle and bramble. This will provide cover for small mammals and food for a variety of insects including butterflies.
Find out more at www.bbc.co.uk/breathingplaces

• What to look for
Spring is in the air and many animals are coming out of hibernation. Peacock, comma and brimstone butterflies all fly on sunny days. Long-tongued flower bees, looking like small black or brown bumblebees, visit garden plants such as lungwort. And the bee-fly. which looks like a bee but with a long snout, searches for nectar among the blooms of primrose lesser celandine, butterbur or wood anemone. These plants are important sources of food for hoverfllies and solitary bees Some birds are already breeding: noisy rooks in their treetop colonies and coastal gannets. The first chiffchaffs cash in on the insect supply and sing from sallow bushes in sunny woods. On downland and coastal grassland, smart wheatears, fresh in from Africa, are flirting their white rumps on their way to upland breeding haunts. You may see young rabbits above ground for the first time in fields and roadside verges. It is a busy time for voles too, with families to feed; you may catch a glimpse of one in a hedgerow or field border. Now is a good time to look in streams for freshwater invertebrates, like mayfly and stonefly, as they prepare to emerge as adult insects.
Find out more at www.open2.net

• Did you know
There are more than 1,000 species of moth at the National Trust's Wicken Fen (the first ever nature reserve) in Cambridgeshire. www.nationaltrust.org.uk
10th

Hydroponics

Breathing Places this month

• Do one thing
Make a bat box to encourage roosting bats into your garden.
Find out more at www.bbc.co.uk/breathingplaces

• What to look for
Millions of migrant birds will be flooding into Britain from south of the Sahara. Cuckoos swallows house martins and delicate willow warblers arrive on the south and east coasts Among our resident birds, the nesting season is well under way. Great tits, blue tits and long-tailed tits are rearing young and robins, song thrushes and blackbirds are fledgling. It's breeding time in the water too; watch out for sticklebacks in ponds and rivers; the red-bellied males will be busy tending their nests of sticks and vegetation. Smooth newts float in their spring finery like miniature dragons in garden ponds. The first bats are emerging from hibernation, look out for our smallest, the pipistrelle, and our largest. the noctule. In woods, tides of bluebells are a magnificent sight. Look out for other spring woodland flowers like dog violet, yellow archangel and greater stitchwort. On heaths, gorse and broom are flowering and in marshy areas, lady's smock, the food plant of the orange-tip butterfly. Keep an eye out for some early invertebrates on foliage such as the hawthorn shield bug or green shield bug.
Find out more at www.open2.net

• Did you know
Bats in the UK eat only insects (such as midges. moths and mosquitoes), which they catch in flight or pick off water, foliage or the ground. The pipistrelle can eat up to 3,000 midges in one night one-third of its body weight!
Find out more at www.bats.org.
20th

20 May – Food

Breathing Places this month

• Do one thing
Sow wild flower seeds to provide nectar for insects such as bees, hover-flies and bufferflies.
Find out more at www.bbc.co.uk/breathingplaces

• What to look for
Across Britain hedgerows are white with cow parsley and in damp woods carpets at wild garlic and wood sorrel cover the ground Red campion and germander speedwell are flowering on sunny banks and hedgerows. In rivers you can spot sheets of water crowfoot. In the west of Britain sea trout are making their way upstream to breed. Their relatives the brown trout are rising to hatches of mayflies, also prey for metallic green damselflies such as the banded demoiselle. Look out for the frightening (but harmless) cockchafer beetles as they blunder about on warm evenings, especially over farmland. Other insects to look for are the wasp beetle and the cardinal beetles, which sit out in the open protected by their warning colours. Nightingales sing in southern woods and garden warblers and blackcaps sing in scrub and woodland. Swifts scream through the city streets and bring a touch of the tropics to our lives. At dusk badger cubs emerge from their setts accompanied by their parents. Harder to spot are baby hares crouching in the long grass of open fields.
Find out more at www.open2.net

• Did you know
A baby pipistrelle bat is only about the size of a 50p coin. In May they are unable to fly, but sometimes find their way into unfortunate situations. Don't handle them: call the bat experts: 0845 1300 228.
Find out more at www.bats.org.
23rd

Energy Storage (Physics of Nature Part I)

Breathing Places this month

• Do one thing
Conserve water for the summer months ahead. Install a water butt or recycle your bathwater for watering plants.
Find out more at www.bbc.co.uk/breathingplaces

• What to look for
June is the best month for orchids. Common spotted, heath spotted and pyramidal orchids are fairly common on road banks and in old grassland. This is also the month of the dog-rose and the honeysuckle, which scent the air on warm evenings, attracting moths of all sizes such as the swallowtail and brimstone. Bufferflies include common blues, meadow browns and large skippers on downland and road verges. If you're lucky you may see glow- worms on hedgebanks and along woodland rides, especially in limestone areas. In the garden leaf-cutter bees carve circles from leaves to create their nests and in the south of England, stag beetles are on the prowl in the leaf litter. On sea cliffs, young guillemots and kittiwakes jostle for space and gull and tern colonies are loud with hungry youngsters clamouring for food. Other birds to look out for are pied wagtails and spotted flycatchers busy feeding their families. On heaths and moorland. stonechat families scold from the gorse clumps and it's worth looking in sheltered spots for adders (be careful as these are poisonous) and common lizards.
Find out more at www.open2.net

• Did you know
The smallest reserve managed by the Wildlife Trust is in Norfolk: Hethel Old Thorn, a 13th century hawthorn.
Find out more at www.wildlifetrusts.org
19th

Outing to Wildfowl and Wetlands Trust

Breathing Places this month

• Do one thing
Put up a butterfly feeder in your garden or on a balcony to attract a variety of species Find out more at
www.bbc.co.uk/breathingplaces

• What to look for
High summer is here Hedgerows and road verges that haven't been mown are bright with marjoram knapweed, field scabious and thistles. These flowers attract a range of butterflies such as meadow brown, marbled white and gatekeeper. See if you can spot the stripy cinnabar moth caterpillar feeding on ragwort. No prizes for guessing where you might find the caterpillar of the privet hawkmoth, and the huge snake-mimicking caterpillars of the elephant hawk moth as they lurk along the leaves of willowherb and garden fuchsias. On the coast in a few places, colonies of little terns are rearing chicks, and young ringed plovers crouch for camouflage amid the shingle. Dragonflies are at their best. A visit to a lake or pond will produce brown and southern hawkers and common darters as well as the slender azure and common blue damselflies.
Find out more at www.open2.net

• Did you know
For wading birds the summer is already over, as adult birds start to arrive back on their estuaries from breeding areas as far away as Siberia and Canada. Their youngsters will arrive in August or September. Log on to www.birdtrack.net to record your observations and see what others have spotted.
Find out more at www.bto.org

19th

Toxicology

Breathing Places this month

• Do one thing
Set a moth trap to study different species close-up. [I don't personally think this is a good idea unless you can let them go - LB]
www.bbc.co.uk/breathingplaces

• What to look for
This is the time to see the flowers of willowherbs, evening primrose, ond bindweed, which are widespread in many habitats. Look out for the flowers and seed cases of yellow rattle in grasslands. In woods and hedges the first fruits of lords and ladies are showing and blackberries are ripening. If you cool off down by the sea you may be able to find dog whelks and their eggs. The first wintering waders such as black-tailed godwits, turnstones and grey plovers are beginning to arrive for the winter offshore, manx shearwaters are heading south after breeding off Welsh and Scottish coasts. If you're lucky you may see dolphins or even a minke whale off the west coast. Fungi are appearing now in woods and fields. You'll smell the weirdly shaped stinkhorn before you see it among woodland vegetation. Young foxes are playing in fields and quiet urban areas. Grasshoppers and bush crickets are calling now. You can identify the bush crickets by looking for their very long antennae. The best places to look are sunny grasslands and hedgerows.
Find out more at www.open2.net

• Did you know
Common lizards give birth to live young. In Britain, two other reptiles are also viviparous the slow-worm and the adder. The common lizard and the adder are found as far north as the Arctic Circle!
Find out more at www.thebhs.org
14th

Physics of Nature (Part II)

Breathing Places this month

• Do one thing
Create a compost heap to recycle kitchen waste, provide a hibernating space for many animals and produce rich compost material for gardening. Find out more at
www.bbc.co.uk/breathingplaces

• What to look for
September is a fruitful month as plants and animals feast on nuts and berries and prepare for lean times ahead. Look out for berries of elder, woody nightshade. hawthorn, sloe and blackberry. Keep an eye out too for acorns and conkers. Wood mice gnaw hazelnuts carving deep grooves in them, and fill up nest-boxes with crab-apples! In grassy areas brightly coloured waxcap mushrooms are making an appearance, their red and yellow colours standing out against the grass. Ivy is a valuable source of nectar and attracts droneflies and other hoverflies, late bumblebees and red admiral butterflies. Devil's-bit scabious is also very popular with insects in woodland rides and clearings. On trees and shrubs look out for the striking colours of the pale tussock moth caterpillar. Many dragonflies are still on the wing including the migrant hawker and common darter. In some rivers, salmon are travelling upstream to breed. On wires, swallows and house martins gather before their epic journey to central and southern Africa. On lakes and reservoirs. drake mallards and other ducks begin moulting into their bright winter feathers.
Find out more at www.open2.net

• Did you know
On average. there are 10,000 million insects per square kilometre of habitable land that's 10,000 per square metre.
Find out more at www.royensoc.co.uk
13th Oct

The Greenhouse Effect & Climate Change

Breathing Places this month

• Do one thing
Make a hedgehog home for hibernation or leave a woodpile to create natural crevices Don't forget to check for hedgehogs before lighting bonfire piles.
Find out more at www.bbc.co.uk/breathingplaces

• What to look for
Autumn is here. The scarlet berries of black bryony string the hedges and luminous red berries of guelder rose glow in damp woods. Other colours provided by late flowers include the yellow of ragwort and the soft purple of water mint. Fungi are at their best, so look under birch trees for the distinctive fly agaric with its red cap and white spots. and the red, purple and yellow russulas. On rocky coasts, grey seals are breeding. On muddy estuaries, wader numbers are building up. Curlews and godwits mingle with oystercatchers and redshank on the mudflats around Britain. At night listen out for the soft sighing of redwings as they arrive into our countryside; you can often hear their calls even above night traffic. Watch out for red deer and fallow deer in parks and woods and see the males fighting each other for access to groups of females. In the garden, hedgehogs are looking for hibernation spots and fat orb spiders sit in their spiral webs. Look out for the 22-spot ladybird, which is a vegetarian and active long after others have gone to sleep for the winter.
Find out more at www.open2.net

• Did you know
The giant puffball (Colvatlo gigontea) con reach sizes of up to 150cm and weigh in at 20kg. A large specimen might contain up to 7 trillion spores.
Find out more at www.britmycolsoc.org.uk
Breathing Places this month

• Do one thing
Plant a tree and look after it in the months ahead to make a positive contribution to your environment.
Find out more at www.bbc.co.uk/breathingplaces

• What to look for
On mild days the countryside is draped with gossamer from tiny linyphild spiders Freshwater invertebrates like caddis are present all year. Now is a good time to look for the larvae in their cases made from stones or bits of plant material. Mosses of all kinds can be found in woods and hedgerows; their velvety evergreen tufts and cushions stand out among the bare wood. Many plants produce beautiful seed heads. such as hogweed and teasel, which are valuable as food for birds, but also as stems in which insects can over- winter. Unlike the rabbit, brown hares do not burrow so you may spot them crouching in fields at this time of year. Many birds gather together in small flocks, especially finches and tits. Out on the marshes, skeins of geese arrive to spend the winter in Britain. Barnacle geese winter on the north-west coast and brent geese from Siberia find a refuge on our muddy estuaries. Whooper and Bewick's swans are some of the most spectacular visitors and enliven a misty November day.
Find out more at www.open2.net

• Did you know
Dragonflies spend most of their lives underwater. They may take five years to become an adult. Although they are on the wing in summer, you can find the nymphs in freshwater at any time of year.
Find out more at www.buglife.org.uk
Breathing Places this month

• Do one thing
Make a bird table or put up a feeder to help birds survive the winter.
Find out more at www.bbc.co.uk/breathingplaces

• What to look for
Most leaves have fallen by now, but ferns stand out on the woodland floor, especially the glossy evergreen fronds of hart's-tongue fern and hard shield fern An obvious fungus on dead wood is the candle-snuff fungus which looks like a blackened candle-wick. Dark December days mean that many creatures such as grey squirrels are gathering what food they can in a short time. Rooks and crows roost together in huge flocks in woodland, and if you're lucky, you might see a barn owl ghosting over a frosty field late one afternoon. There are still a few late flowers: chickweed, red dead neftle and winter heliotrope. Yellow clumps of mistletoe dotted with white berries are food for mistle thrushes, fieldfares and wintering blackcaps. Down by the coast you can see grey seals with their pups and many wading birds.
Find out more at www.open2.net

• Did you know
Common dolphins generally dive for only a short time (10 seconds to 2 minutes) although dives of 8 minutes have been recorded. They keep offshore but you can see them at any time of year. although numbers are greatest between August and December.
Find out more at www.dolphincareuk.org
Find out more at www.seawatchfoundation.org.uk