NEWS
---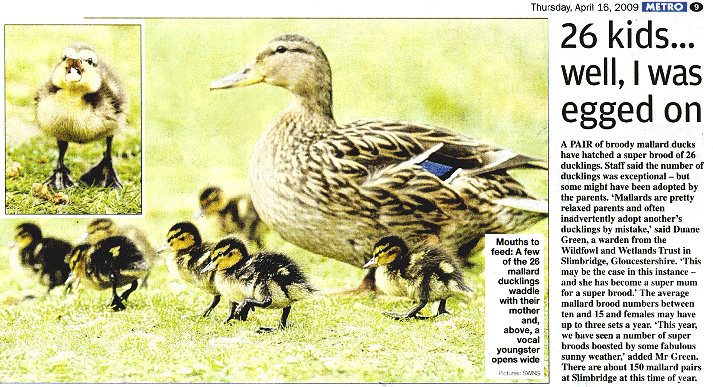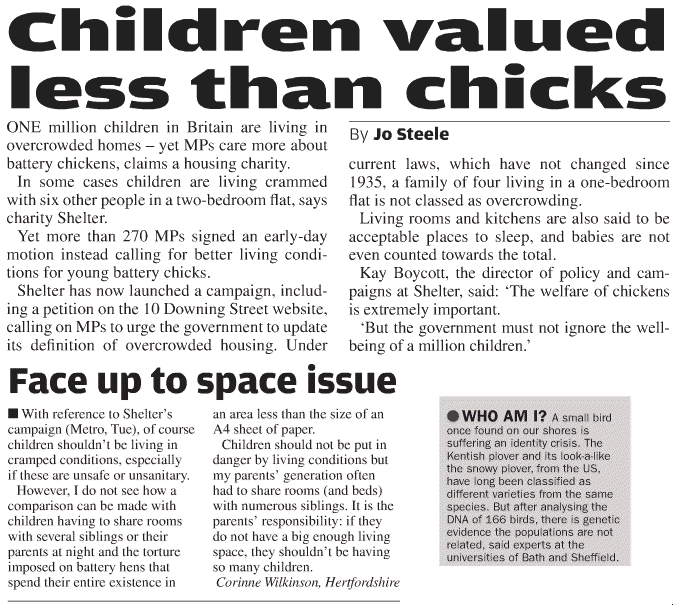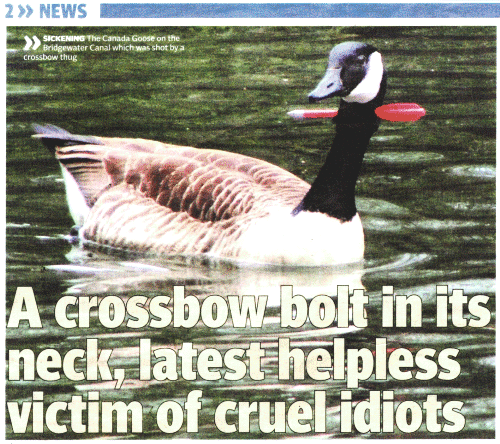 • RSPCA investigating new sadistic attack •Three birds shot by thugs in past month
MIKE KEEGAN
A GOOSE has been left with a bolt through its neck after a sickening crossbow attack just weeks after a similar incident in Rochdale left a goose with an arrow embedded in it, this stricken bird,was spotted on the Bridgewater Canal at Trafford Park. RSPCA officials say it is the third crossbow attack in a month.
The goose was photographed by M.E.N reader Barry Keightley. The 69 year-old, from Salford, was on his narrow boat with his wife Judith when he spotted the latest victim close to the Kellogg's factory.
He said: "We were coming back to Castlefield after a trip to Astley when we saw it. I couldn't believe it. I got the camera out and called the authorities straight away." Barry, a retired trainer, said: "I've been boating since 1976 and I've never seen anything like it. The people who've done this, they're just sewer rats."
The M.E.N sent the picture to the RSPCA, which said the injury could be life-threatening. Officers believe that although the goose appears to have no spinal damage, it could have problems breathing and eating. A spokeswoman said that the organisation is investigating reports of a third attack in Warrington. Attempts to rescue the injured goose in Rochdale have so far been unsuccessful and, in spite a £1,000 reward, the people behind the attack have not been caught .
Residents reported seeing two grinning youths, armed with a crossbow, leaving the scene close to Kingsway. The spokeswoman added: "These appear to be shocking cases of deliberate, targeted cruelty which will undoubtedly have caused suffering to the geese involved. "Mindless attacks like these against wildlife are of very serious concern to the RSPCA. If anyone has any information about who may have done this we urge them to contact us immediately. "The sooner we get to the bottom of these horrific crimes the better. "We would also like to hear from anyone who sees the geese in their area to let us know straight away so as we have a better chance of locating and rescuing them." Anyone with information should call the RSPCA on 0300 123 4999.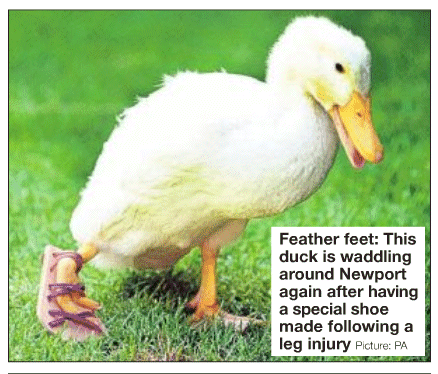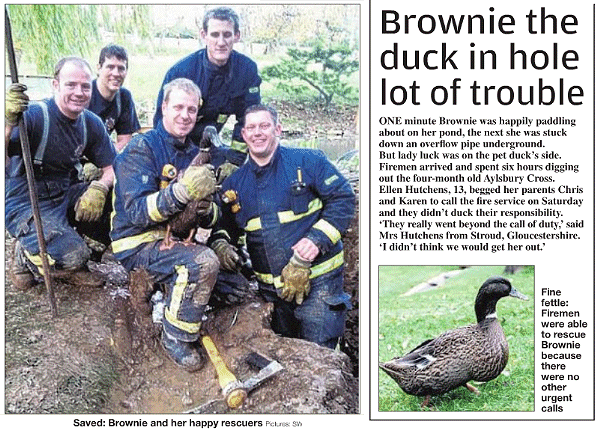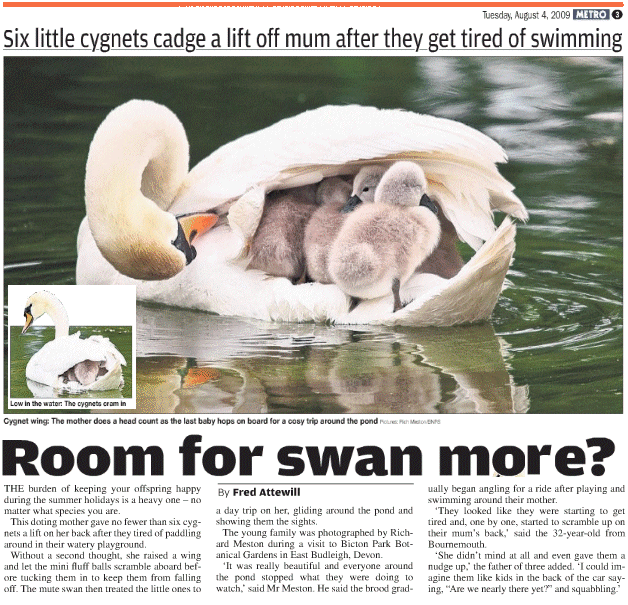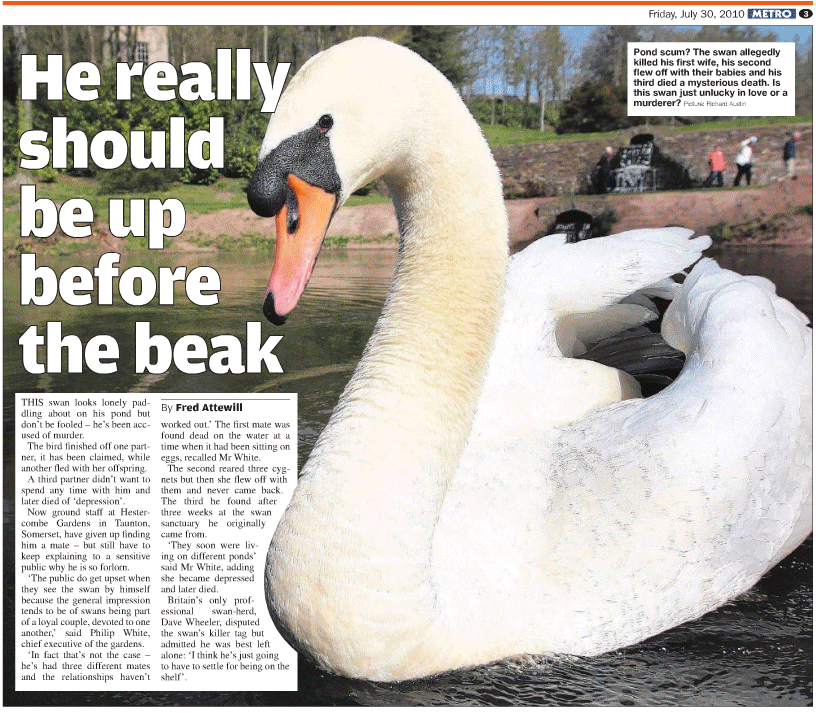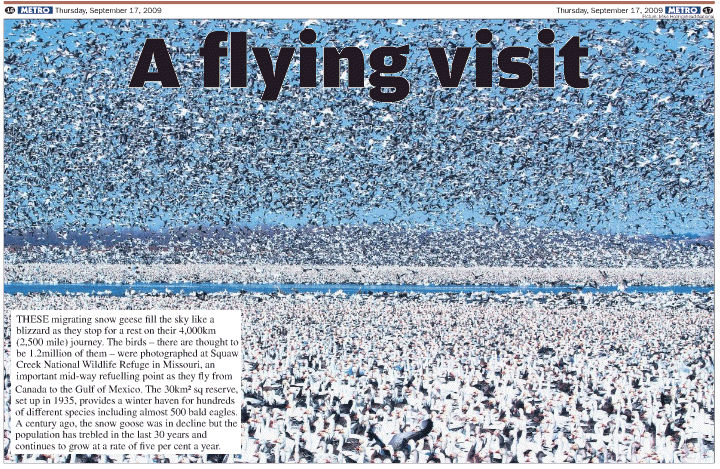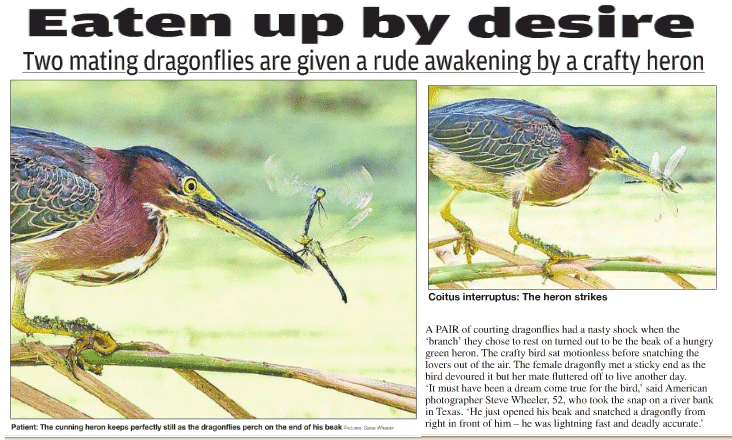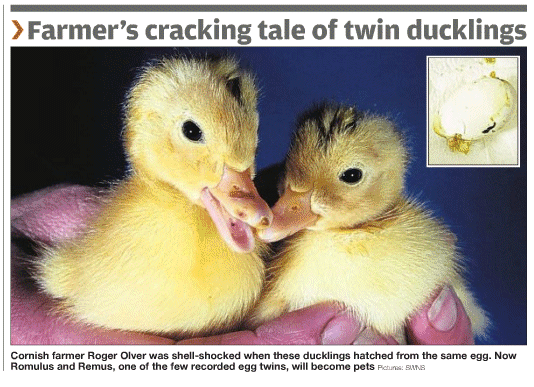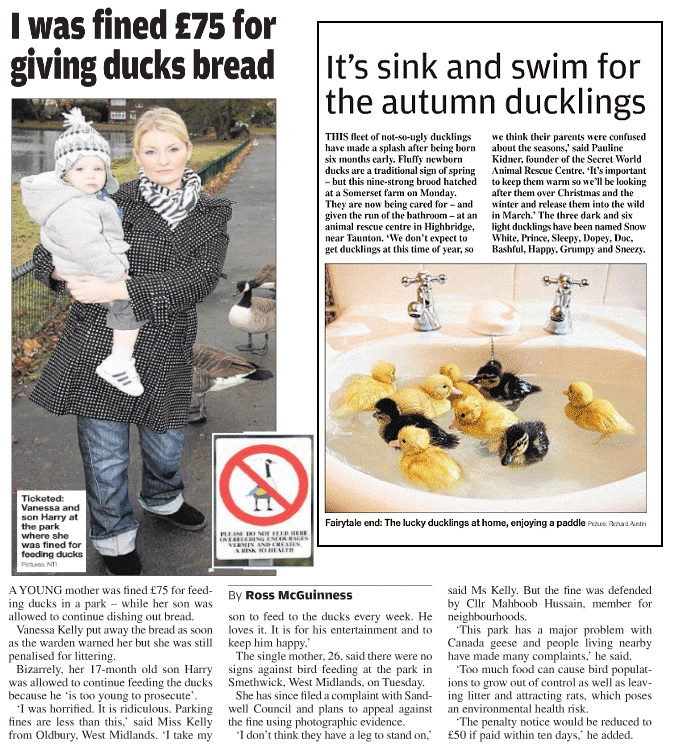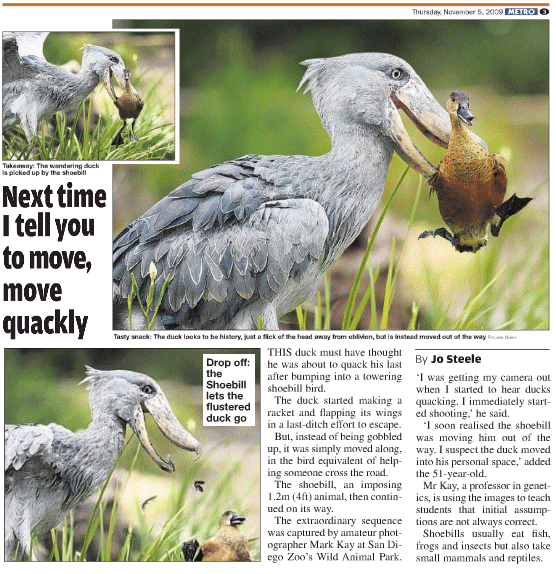 I was just checking some of my archives and noticed that the article by Jo Steele from the Metro Nov5,2009 about a Shoebill moving a duck,refers to the duck as "he". A duck is the female of the species,and the plumage clearly indicates that it is indeed a female. Please be sure to check this in future as I'd not wish the Metro to upset the politically correct brigade.