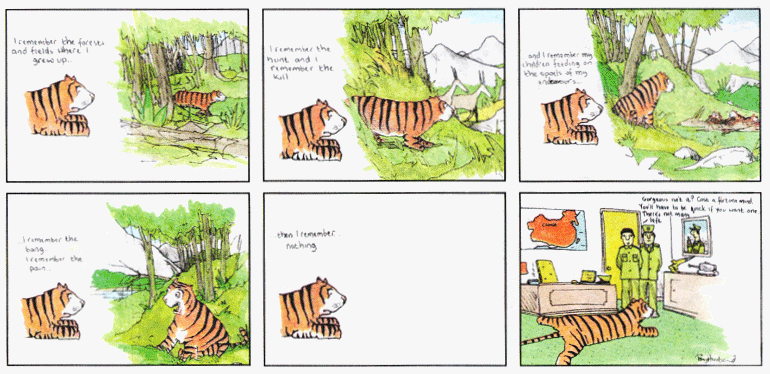 by Sue Carr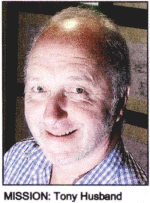 IT'S a battle that animal rights campaigners have been fighting for years.
Now Advertiser cartoonist Tony Husband is hoping to prove the pen is mightier than the sword in a bid to save the tiger from extinction.
It is estimated that there are now fewer than 4,000 tigers in the wild, partly due to the destruction of their habitat but most of all to countries such as China which use their bodies to make everything from medicine to wine.
Tony whose work also features regularly in the national press, has teamed up with the Environmental Investigation Agency to draw a collection of cartoons (above) highlighting the tiger's demise.The series shows a tiger's memories - from living happily in the forest to being hunted.
"I've been fundraising with them for over 20 years and at the moment they're campaigning about the tiger," said Tony who was recently made an honorary life member of the EIA. 'A lot of tiger skins end up on the walls and floors of Chinese millionaires who think it's a fashionable
thing to show off to their friends. They use body parts in Chinese medicines and there are also tiger farms where they make wine out of the bones.
"To me it's the most beautiful creature in the world and it's so sad. I just want everyone to know what's going on. "The weirdest thing is it's the year of the tiger and they are destroying it." Tony is planning more tiger cartoons and eventually hopes to turn them into a book.
To find out more about the tiger's plight visit www.eia-international.org